Ethically Harvested, 100% Whole Food Ingredients
Nourished by Heirloom uses organic ingredients whenever possible, from trusted sources, contain no pesticides and no GMO's. Want to learn more about Nourished by Heirloom ingredients? Take a peek at some of our fan favs: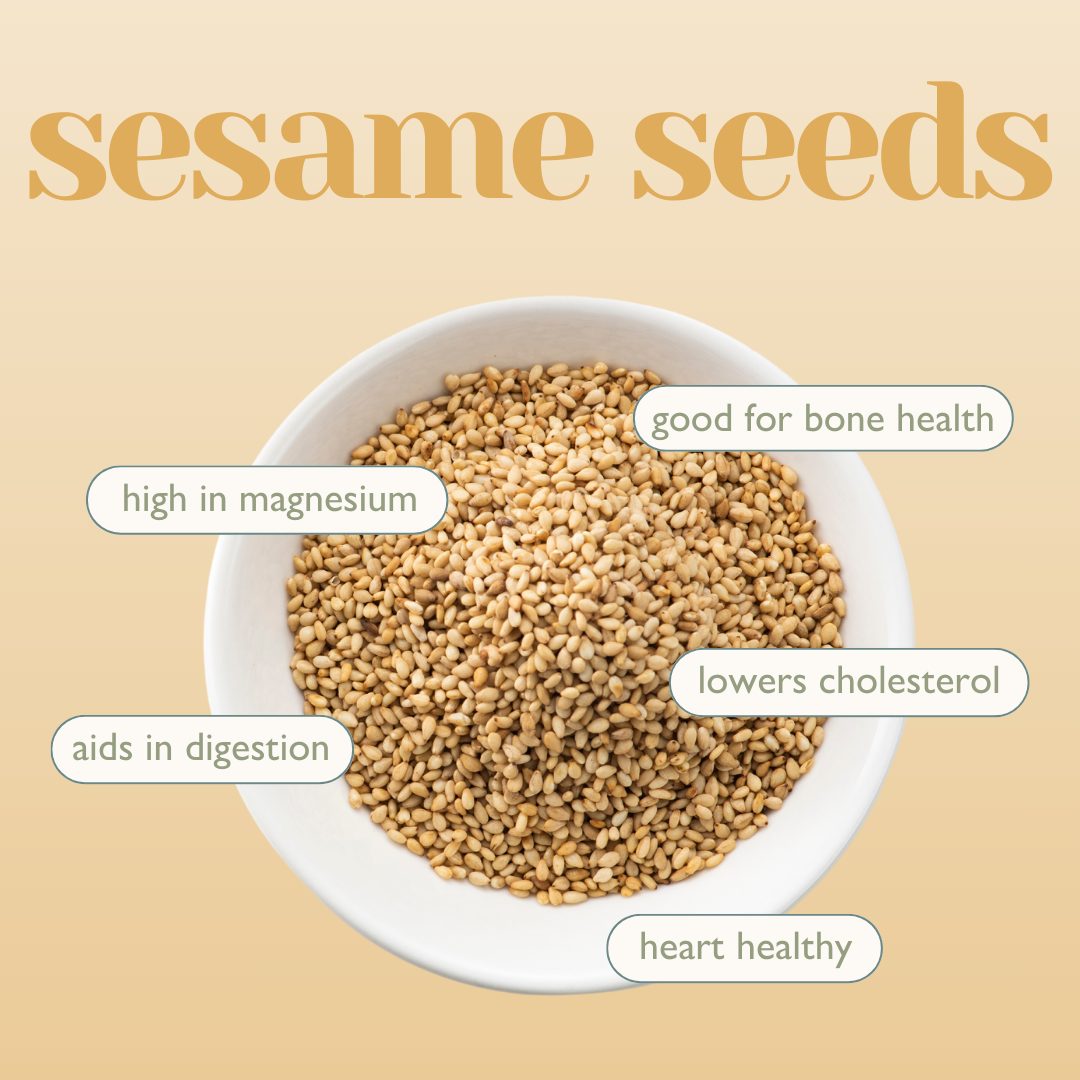 Sesame Seeds - The Digestor
Sesame Seeds offer myriad health benefits and contain essential minerals such as calcium, magnesium, and phosphorus. They play a crucial role in bone health, helping to prevent osteoporosis and strengthen bones. The high content of fiber in sesame seeds aids in digestion, promoting a healthy gut and preventing constipation. The presence of phytosterols helps in lowering cholesterol levels, thereby reducing the risk of heart disease.
Used in: Berry Delight Booster, Savoury Booster
Sourced from: Mexico/ India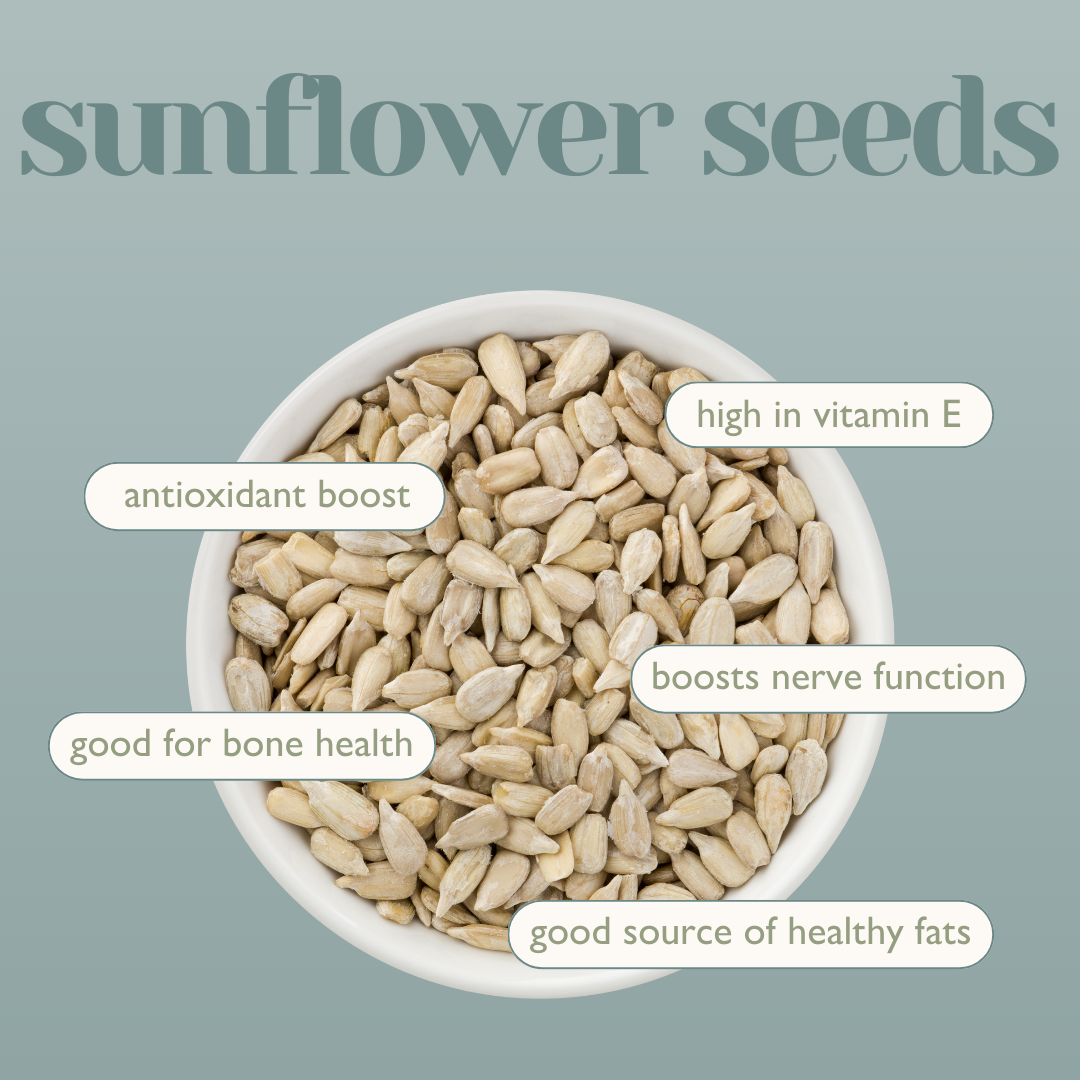 Sunflower Seeds - The Anti-Inflammatory
Sunflower seeds offer many health benefits that make them a fantastic addition to any diet. Packed with Vitamin E, these tiny seeds provide powerful antioxidant properties, helping to combat oxidative stress and inflammation in the body. They are also rich in magnesium, a vital mineral in maintaining bone health and muscle and nerve function. Sunflower seeds are also a great source of healthy fats, particularly linoleic acid, a type of polyunsaturated fat that can help lower bad cholesterol levels, reducing the risk of heart disease.
Used in: Berry Delight Booster, Savoury Booster
Sourced from: China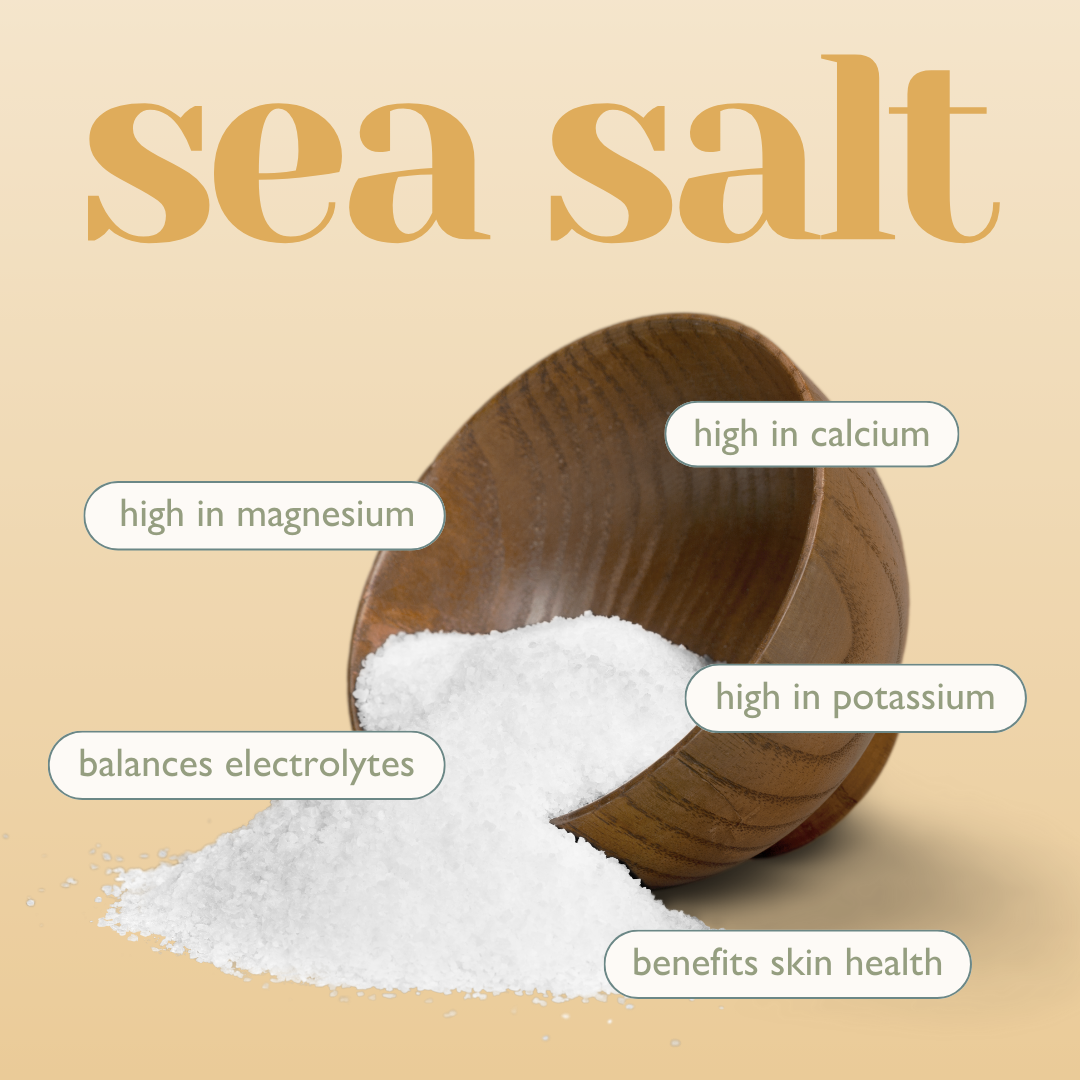 Sea Salt - The Balancer
Sea salt, harvested directly from ocean water or saltwater lakes, is renowned for its potential health benefits. Packed with essential minerals like magnesium, calcium, potassium, and sodium, it plays a crucial role in maintaining proper bodily functions. Additionally, the coarser texture of sea salt means that less is required to achieve the same level of seasoning, potentially contributing to lower sodium intake. 
Used in: Everything Seasoning, Umami Seasoning, Fiesta Seasoning, Mediterranean Seasoning
Sourced from: Pakistan
Do you source your ingredients from Canada?

Since Canada cannot produce spices and herbs such as turmeric, cumin, paprika, etc, we source our ingredients from Canadian suppliers who import these high quality ingredients directly from the farmers themselves.
Do you recognize the native land you are located on?

We make our blends in small batches in Nelson, BC, and we would like to acknowledge the land on which we gather is the traditional unceded territories of the Sinixt, the Syilx and the Ktunaxa peoples.