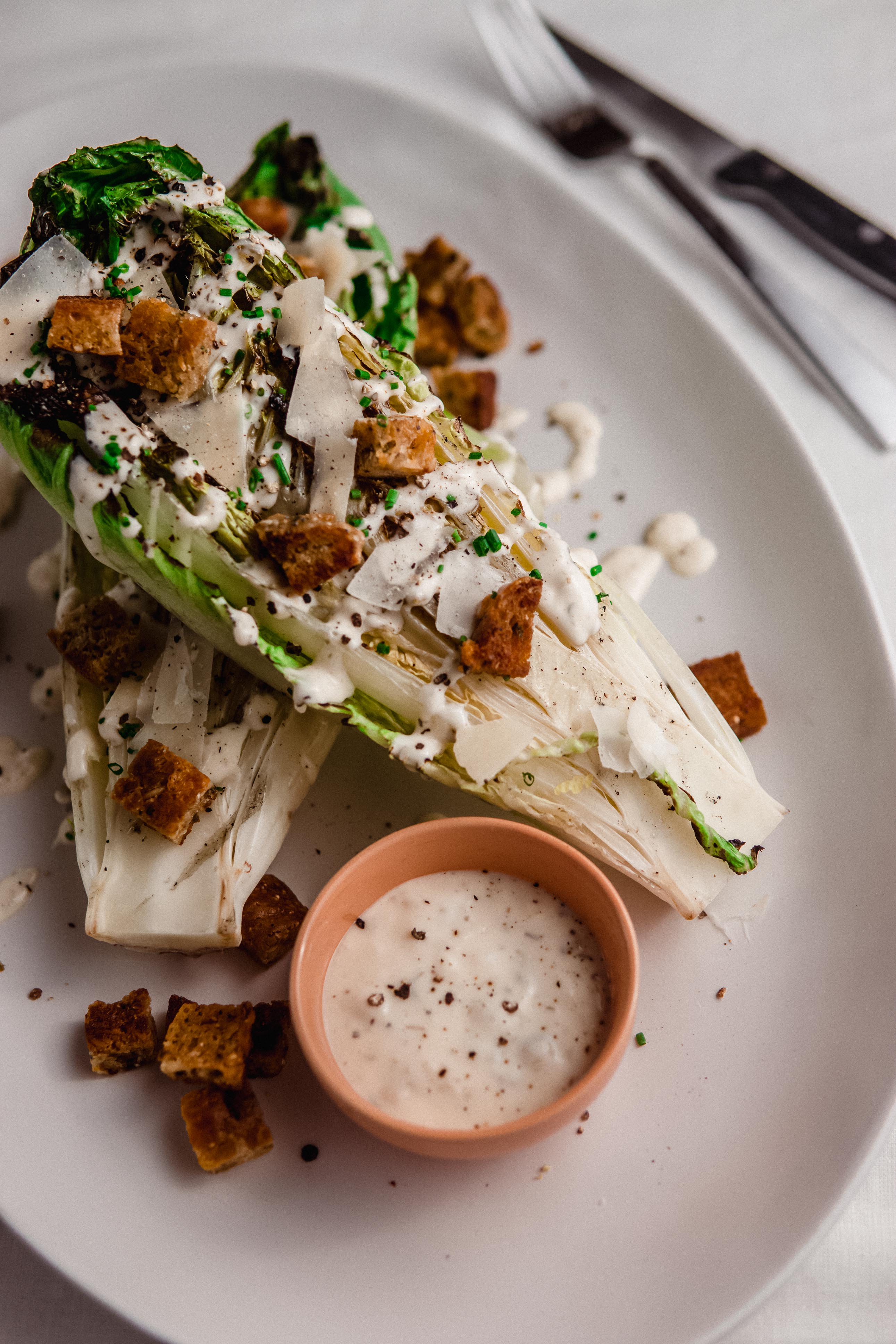 A delicious and nourishing twist to traditional caesar dressing. With the use of our "all purpose" Umami culinary seasoning, this caesar dressing is bursting with flavour and has the hidden health benefits from the maitake and shiitake mushrooms. Mushroom haters fear not, you won't even notice!
Recipe note: use egg-free vegan mayo and omit the parmesan to make this recipe vegan
Total time: 15 minutes
Dressing yield: ½ cup caesar dressing
Salad servings: 3-6
Ingredients:

for the caesar dressing:
½ cup mayo

1 tsp Umami culinary seasoning

2 garlic cloves, minced

½  tbsp capers, chopped

1 ½ tbsp caper brine

1 ½ tbsp lemon juice
for the grilled romaine:
3 heads romaine lettuce, sliced in half lengthwise

1 ½ tbsp olive oil

1 cup croutons

¼ cup parmesan cheese, shaved

Freshly cracked pepper
Directions:
To make the Umami caesar dressing: 

In a medium sized mixing bowl, whisk together all of the ingredients for the caesar dressing. Set aside.
To make the grilled romaine salads:

Heat up the BBQ or grill. Brush the cut sides of the romaine lettuce with the olive oil.

Place the cut side of the romaine lettuce on the grill and grill for 2 minutes, or until there are char marks on the lettuce.

Remove the lettuce from the grill and transfer to a platter or serving plate. Generously drizzle desired amount of caesar dressing on top, then garnish with croutons and parmesan.
Comments (0)