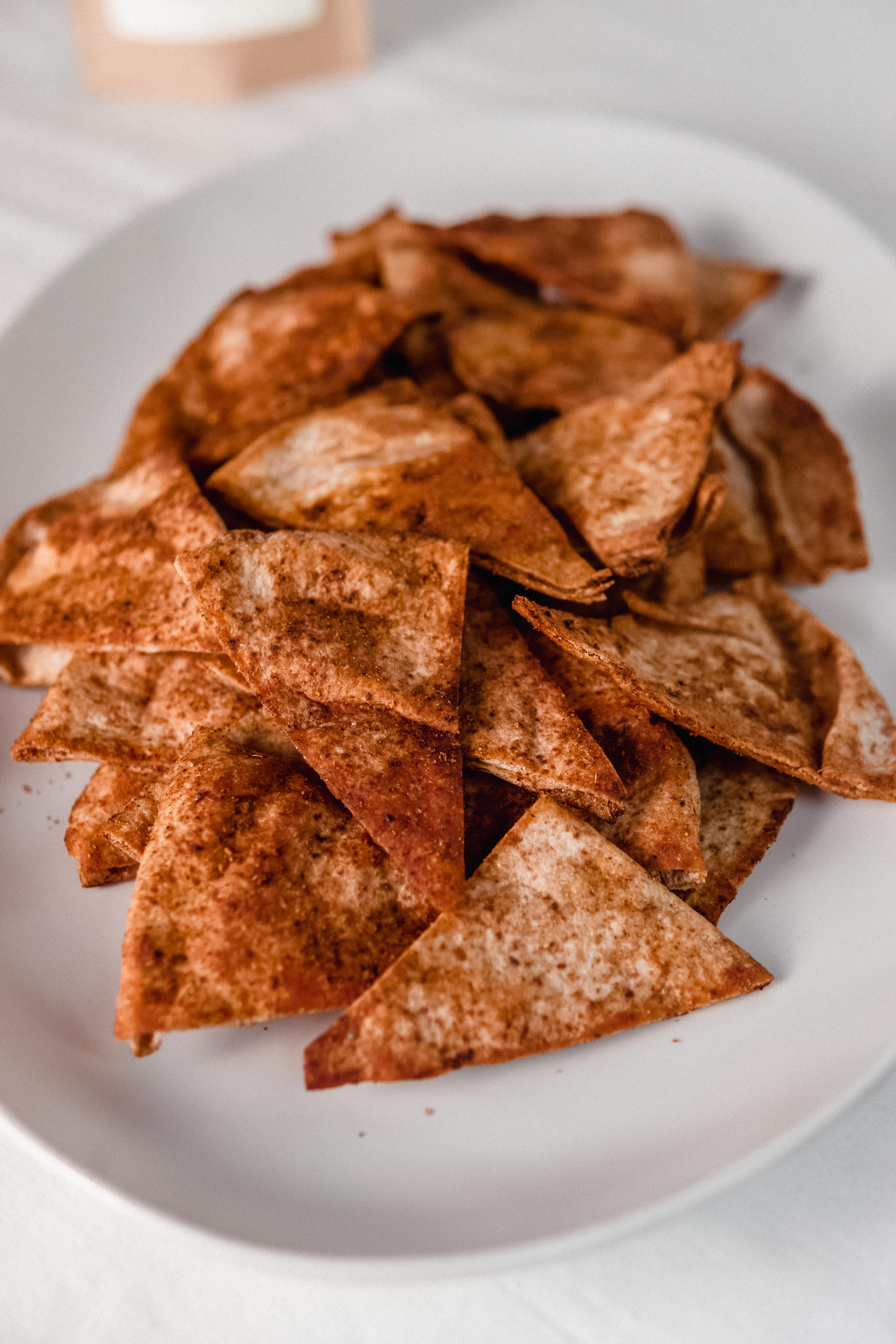 Pita chips are super easy to make at home and it is so worth it!
These pita chips are perfectly seasoned with our Taco culinary seasoning, making them perfect to serve at your next at-home fiesta! We also like making these to enjoy on mezze platters, buddha bowls, or just as a method to transport hummus or tzatziki into our mouths.
Total time: 35 minutes
Serves: 4-6
Ingredients:

Directions:
Preheat oven to 350°F and line a baking sheet with parchment paper or non stick mat

Cut each pita into 8 triangles (save time by stacking the pitas on top of eachother, then cutting) and put them in a large mixing bowl.

In a small bowl, stir the olive oil and taco culinary seasoning together.

Drizzle about ⅓ of the seasoned olive oil over the pita chips and toss to evenly coat. Repeat until all the oil is used. 

Evenly scatter the pita onto the prepared baking sheet and then bake for 12 minutes, being sure to flip them halfway. Remove from the oven and let sit for 15 minutes to cool and crisp up.

Enjoy with hummus, this quick & easy tzatziki, or eat as a chip! 
Comments (0)