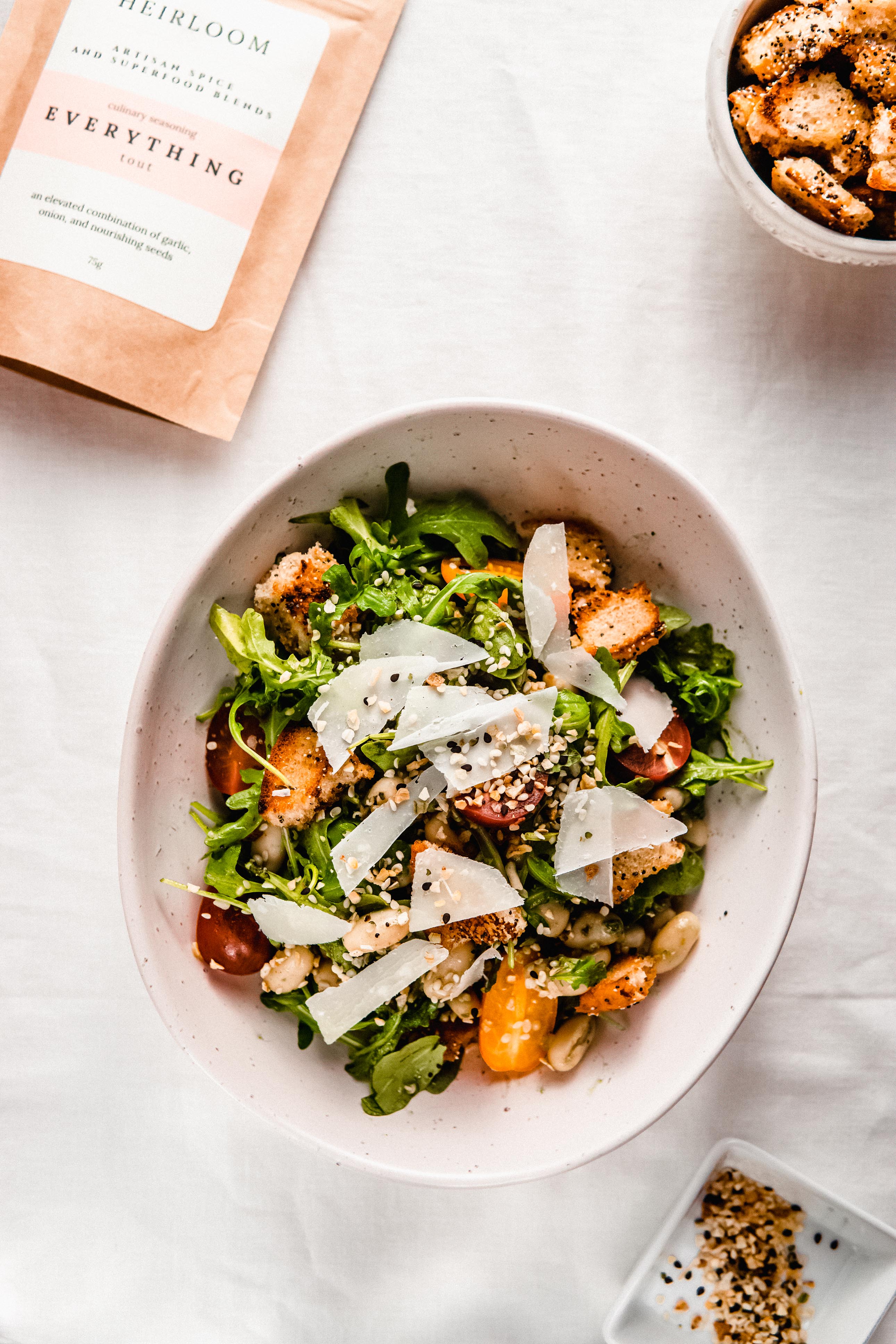 This deliciously vibrant will bring you joy in every bite! Garnished with our Everything culinary seasoning, which adds a delightful crunch as well as omega 3's, fiber and protein from the nourishing seeds.
We love pairing this salad with our Vitality pesto vinaigrette. The two go together like peanut butter and jelly!
Arugula & White Bean Salad with Everything Bagel Croutons 
Time: 10 minutes
Serves: 4
Ingredients:

2 tbsp olive oil

1 everything bagel, halves separated and roughly torn into bite sized pieces

1 can of white beans, drained and rinsed

6-8 cups arugula

1 cup cherry tomatoes, sliced in half

4 tbsp parmesan, shaved
Directions:
Make the croutons by heating the olive oil in a medium sized frying pan over medium-high heat.

When the oil is heated (when it is thin and shimmering), add the bagels to the pan and toast for 3-4 minutes, being sure to flip half way. Set the bagels aside to cool.

In a large mixing bowl toss the white beans, arugula, cherry tomatoes and bagel croutons together with your favourite dressing (we recommend this Vitality pesto vinaigrette). Portion into 4-5 bowls, then evenly distribute the shaved parmesan and Everything culinary seasoning on top of the salads to garnish. 

Enjoy and feel nourished!
Comments (0)